Acoustic Emission
Acoustic Emission Testing (AET) is a Non-Destructive Testing (NDT) method that is used to analyse emitted sound waves caused by defects or discontinuities. These acoustic waves are induced by small deformations, corrosion or cracking, which occur prior to structure failure. It is therefore possible, with AET, to locate structural defects and to monitor the propagation and development of discontinuities.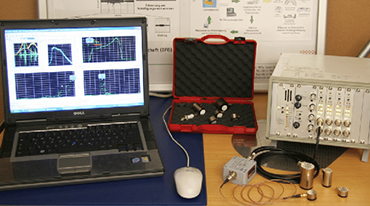 APPLICATIONS
Butt and fillet welds crack detection
Parent material
Ferrous and Non-Ferrous materials (use of different probes)
Flexible probes for various geometric shapes and applications.
Magnetic Flux Leakage ( MFL Floor Mapping )
Magnetic flux leakage (MFL) is a fast inspection technique, suitable for measuring wall loss and detecting sharp defects such as pitting, grooving, and circumferential cracks. MFL is effective for aluminum-finned carbon steel tubes because the magnetic field is almost completely unaffected by the pressence of such fins.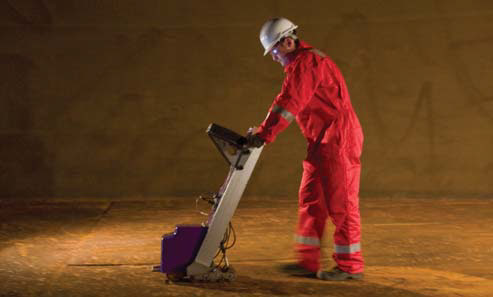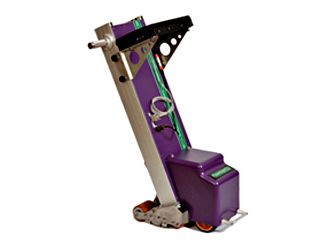 APPLICATIONS
Measuring wall loss
Detecting sharp defects such as pitting, grooving, and circumferential cracks.
Ultrasonic Testing Crawler
Battery operated, encoded crawler with 5 MHz, dry coupled wheel probe. Supplied with a 50 metre umbilical cable for access to the top of the highest storage tanks methods. The Scorpion is a rugged remote access ultrasonic (UT) crawler designed for cost effective ultrasonic inspection on ferro-magnetic structures such as storage tanks, vessels and offshore installations without the need for costly scaffolding or rope access associated with UT thickness gauging.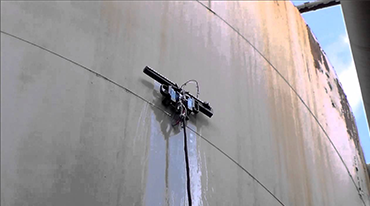 ADVANTAGES
High resolution B-scan image
Simple profile, or full amplitude display
Permanently stored data for recall to assist with RLA & RBI trend forecasting
No couplant or paint removal required
APPLICATIONS
Tank Thickness Gauging without Rope Access / Scaffolding
Pressure vessels and offshore installations Thickness Gauging
EMAIL TO US
Send an e-mail to enquiry@astargroup.com
GET A QUOTE
We will follow up with you.