Hull UTM
Hull Thickness measurements are fundamental to your ship's compliance with structural periodical survey requirements. We provide UTM on Ship's Hull Structures during Ballast Voyage using Riding Crews, Discharge Turnarounds, Alongside Repair Quays in ports and Dry Docks on all types of ships including rafting and Rope access.
A-Star Testing & Inspection is one of the Leading Ultrasonic Thickness Measurement Company in singapore and providing Hull Inspection services globally.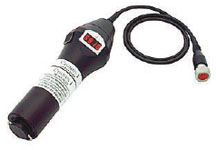 Our Team is professionally equipped to carry our thickness surveys on all kinds of ships such as bulk carriers, general Cargos, containers, Oil tankers, LPG Carriers, LNG Vessels, Chemical Tankers, Oil Rigs, FPSO Vessels and Drill Ships.
We are able to provide CAP, CAS, Special Survey, Intermediate Survey / Annual Survey & Close up Surveys.
Bottom Pit Survey
Pitting shall occur mostly in Oil Storage Tanks which contains contamination that corrodes the tanks bottom. Inspection shall be carry out by checking pitting corrosion in each bay, mapping the extent and individual pits, measuring the depth of pits by a depth of pits by a depth gauge / Ultrasonic gauging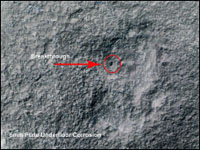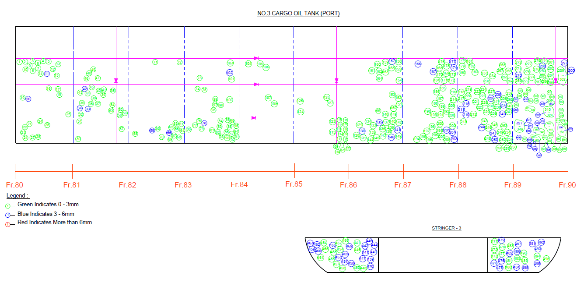 We are able to supply Inspectors to follow the vessel on voyage and carry out inspection on board. This will help the ship Owners save up time and cost. Repair plan and steel weight estimation shall be worked out and submitted to the Ship Owners to plan their budget and vessel repair schedule during dry-docking.
Visual examination and U.T.M gauging of ballast tanks carried out during ballast voyage by the following ways:
Ballast Voyage using Riding Crews
Voyage using Rafting
Alongside Repair Quays in Ports
Hull Visual Inspection
Hull structure visual inspection is  carried out to determine the defective area that are required to be renewed and to assess the overall condition of the vessel. The hull visual inspectors shall assist the Ship Superintendent in  identifying hull structural defects like Fracture, Crack, Buckling, Serious wastage based on thickness measurement, photography and Steel Weight Estimation Plan  will be submitted to the Ship Owners.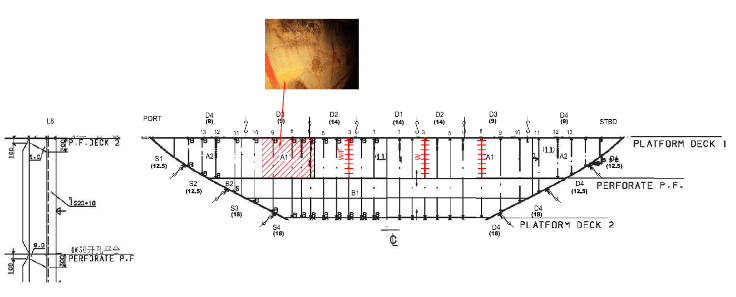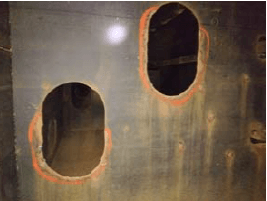 Inspection summary of hull structures including piping in way of tanks, outfitting, anodes condition and coating condition will be submitted to the Ship Owners daily upon completion of the tank inspection.
Corrosive areas are mapped out and graded like Heavy corrosion, Patch corrosion, scattered corrosion, Light corrosion, Edge corrosion, heavy scaling etc., The remaining thickness of these steel plates shall be determined by ultrasonic Thickness Measurement in order to find out the actual condition of the steel. Renewal plan on hull structure defects
Hatch Cover Leak Testing
Cygnus Hatch Sure is an ultrasonic leak detector able to perform a quick and effective evaluation of cargo hold hatch covers and door seals to determine water leaks and weather tightness.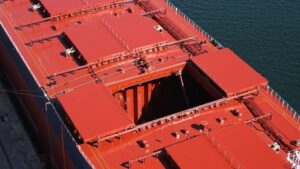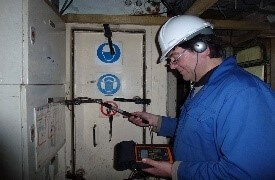 The system consists of a battery powered transmitter containing 19 ultrasound emitters (40 kHz). The emitters are arranged to produce an omni-directional sound field, uniformly distributed throughout the cargo hold.
The receiver part of the system displays the sound energy level that passes through gaps in the enclosed cargo hold to enable the location of leaks to be quickly and accurately identified.
Anode Inspection
Anodes keep your valuable parts of your vessel from corroding. Extensive growth or worn out anodes don't provide the protection for your metal parts and those essential parts can start corroding. Regular checks and timely replacement of your anodes will keep your vessel in good shape. We will work with you to determine when and how often your anodes will need to be replaced to provide you with the most cost effective protection to your vessel.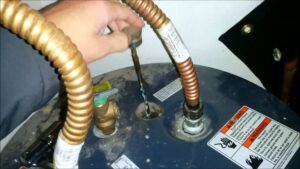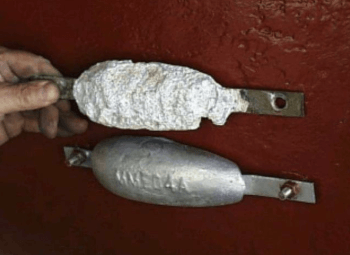 Cathodic protection systems protect a wide range of metallic structures in various environments. Common applications are: steel water or fuel pipelines and steel storage tanks; ship and boat hulls; offshore oil platform and onshore oil well casings; offshore wind farm foundations and metal reinforcement bars in concrete buildings and structures. Another common application is in galvanized steel, in which a sacrificial coating of zinc on steel parts protects them from rust. Cathodic protection can, in some cases, prevent stress corrosion cracking.
Marine Top/Side Thickness Replacement
Ultrasonic thickness gauging on Marine & Top Side piping components which has to be done onboard of the FPSO Vessels according to Client Requirement and Class Requirement.
A-Star Testing & Inspection has procedure which also covers the reporting requirements of UTM measurement that apply to Marine and top side piping components.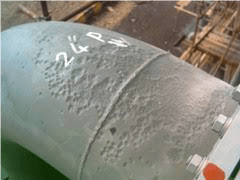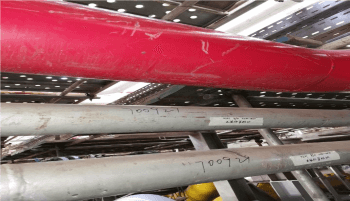 In addition to the piping inspection scope we are capable of doing the following inspection and shall be followed separate procedure,
Internal visual inspection
Inspection on GRE pipes
External visual inspection excluding thickness gauging area
CUI inspection
Vibrating inspection
Supplemental inspection
EMAIL TO US
Send an e-mail to enquiry@astargroup.com
GET A QUOTE
We will follow up with you.