Get to know about our General Manager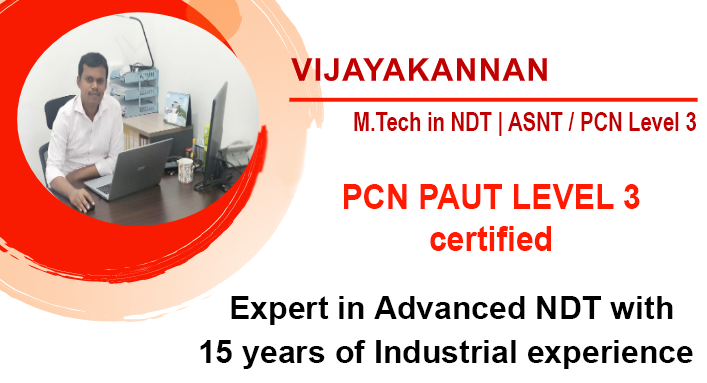 Mr Vijayakannan specializes in Eddy current testing, ultrasonic and various tube testing & inspection PA methods.
Responsible for leading a number of NDE projects in oil and gas industry during SDM and turnarounds.
He was a consultant for implementation PAUT for various clients at early stages of the technology in the industry.
Having a passion for training, he has trained over 600 personnel in various advanced NDT methods including ET, PAUT & TOFD and all Tube testing methods.
He has a keen interest in research and development in developing tools to bring some in-house technology capabilities.